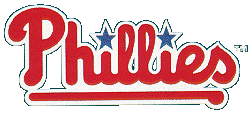 From the Field:
Memories and comments as contributed by fans
---
Here's what some other people have said about Kruk and about this site. Each paragraph is a different writer. The opinions expressed are not necessarily those of the Shrine's caretaker; my comments are in brackets. As this page was getting pretty long, I have moved a lot of older comments to an archive.

Howdy from Colorado: I was looking for a means of contacting John Kruk, when I came upon your site. It's been a real fun experience. I want to contact John to tell him a little story about my daughter, Regina. Reggie started playing competitive softball in 93. That first team asked her what number she wanted. Reggie was eight at the time and watched balsams with me and liked the Krukster for his personality and the style with which he played. She wore 29 that first year. Her grandma (a serious neat freak and cardinal fan) asked her why 29 and she mentioned how much she liked Kruk. Grandma said that was dumb cause he was nothing but a fat slob. That must have settled it because she has never played with any other number. She is going into her Senior year and is one of the top third basemen(?) in our state. She is usually the most covered with dirt on her teams. She has a sharp wit and sense of humor. She really does remind folks of John Kruk.

I happen to be friends with John and he really is a great guy. I played college baseball in West Virginia and my coach grew up with him. One year, he brought John to help us do a fund raiser and it was great. He not only helped us raise money, he donated about 3 or 4 grand for our charter bus down to Florida. Being from New Jersey, him and I ironically hit it off! He was actually born in NJ. He gave me a pair of his batting gloves signed, as well as several other items. I have not been able to get in touch with him in a while, but I will try. Great website that you have of him!

dont know why i'm writing... maybe cause, back from a walk from the dog and past the old kruk house, i'm feeling a bit nostalgic.. i've followed john's career, even though as a new yorker, i'm a die hard yankee fan (i know, you hate the yanks...). but i knew john growing up for a short while... you see, i was raised in a town called emerson, new jersey (bergen cty, near paramus). now 41, i still live here. the kruks lived a block away from me for a few years (thestory goes that dad moved them south because the athletic programs here were average at best, and living in the south would afford them more playing time). i can remember playing basketball and baseball constantly in the summer at the kruks house when i was probably 12 or 13; larry being the oldest brother and my age, middle brother who's name i cant remember for the life of me, and then john.... the smallest at the time if you can imagine it (actually they were all relatively small, skinny kids, and i'm always amazed at how he got so huge when i saw him play with the phils on tv.)... funny thing, is that as the youngest and smallest, i always remember him getting smacked around by his brothers, how he would cry for a second, but not long enough to swing back... he had a fire in him that i always remember and i'm sure played a big part in his achievements in baseball. one day the family packed up and left with little fanfare, and i never saw them since. wished i had made an effort to meet him at a mets-phils game, but never did.... i would love to sit down with him, see if he remembers what i do, and have a few beers... anyways, thats all i felt like saying (told you i was feeling nostalgic...).... if you ever see big john, tell him george banks from emerson says "hi". or if you know how to reach him, i've love to send him an email...

No, there never wtll be another team like the '93 Phils, and thank God we were there for it!!! I too have the "Kruk" autograph right next to other greats. And to this day my favorite comment on plans gone awry is, "Good pitch, Mitch." There are quite a few of us around and not all are from PA. Kruk still has fans across the US. I got to meet his wife once at a car salvage yard in Philly, my friend had HER autograph his cap. (Needed a seat for their van) Keep the faith, bro.

Bravo!! I love the John Kruk page....long live Kruk. My buddy and I carry Kruk baseball cards in our wallets, and I have the Kruk starting lineup in my car. He goes everywhere with me.

I found your JOHN KRUK page, and was impressed by it!! I had a chance to meet John face-to-face earlier this year (September) at a charity golf tourney in Ocean City, MD. WHAT A GREAT GUY!! He signed several cards for me, struck up an interesting and funny conversation about everything from baseball to beer-drinking!! I've always liked him because he truly looked like he was having fun playing the game, and wasn't some "sculpted athete" type--he's a regular guy!! Wanted to pass on my story to you, and offer you congrats on a nice website!!

Thank you for such a wonderful way to keep alive a wonderful ball player and man. I don't mean to sound like he has passed I only ment that such a great person should be remembered when they are still here. I was a Phillies fan from way back when. I can beat Lauren's 1992 comments. I was a fan from 1947. I've seen many players come and go and few have made such a lasting impression as has The Krukker. It was a sad day in Philly when left. Keep up the good work with your wonderful page.

Ozzie Smith is my favorite and I was kind of attached to him about 4 years before Kruk came along, since 82 when he joined the Cards. I'll never forget the first time I saw Kruk. He was in San Diego, in 86. He was standing in left field, there was a batter in the box, the pitcher was winding up and, the stadium was full and it was on TV. For some reason they put the camera on Kruk. He was looking off into space and had a finger so far up his nose I don't know how he ever got it back out. He was not paying attention to anything else that was going on, and didn't care that he was on national TV and there were thousands of people in the stadium. Now, if that doesn't make you love a guy, nothing will. I knew right then he was different. In his early years I used to love watching him at the plate, asking for time and stepping back to look into his helmet like something was alive in there. Or the time he was waiting for a pitching change, stepped back, leaned his bat on his leg, pulled his jersey over his face and blew his nose into it. I almost fell off the sofa when I saw that one. Anyway, I'll never miss anyone more than I miss him every day.No other baseball player ever got to me the way Kruk did, got so far into my heart.

In January 1999, my wife surprised me with a gift to go to Phillies Dream Week in Clearwater, Florida. She knew I planned to go some year, but when she found out John Kruk was going to be there, she knew this was the year. As a big Phillies Phan since 1971, she knew the Krukker was my favorite and my mentor. I found the Krukker to be everything I expected and a great deal more. He was a very personable funny guy who treated us like life long friends. He is what we need more of to be today's role model. He is a genuine guy who doesn't try to impress people, but does by his style of play and hard effort. Hats off to ya Krukker-hope to run into you again.

I can't believe there's a fan out there still adding to a John Kruk shrine. Kruk was my favorite '93 Phillie; I still bleed and will always bleed Phillie red. I'll never forget opening day 1994 when Philadelphia wasn't sure whether Kruk would return to the line-up following his surgery for cancer. Aside from the 1980 World Series and 1993 pennant clinching, it was the most poignant moment in Phillies history for me. That place erupted with a cheer for Kruk, who rewarded the fans with a lead-off double (although the Phils lost to Colorado 8-7). Anyway, keep up the good work.

I have never been a baseball fan except for the years that Kruk played. I met him in the Cherry Hill mall when he first came to Philly and realized he was special. Since he has left I have lost most of my interest in BB. God Bless JOHN KRUK!!

Anyone who is cool enough to devote a website to the Kruker is a friend of mine. I live in Brave country and all I hear about is the big cat and all those bullshit brave firstbasemen. Seeing the Kruker respected is sweet relief. The website is nice and I really like the setup. What do you think about this year's team? Abreu is special and Rolen is all Philly baby!!!!!!!!!

In the middle of a forgettable game in the summer of '99 at Veterans Stadium, they played a short video on the Phanovision on John Kruk, with some highlights of his career here. I always enjoyed the Krukker, and it was fun to watch and remember what the team was like when he was here. The video went on and on, longer than I expected it to, and ended with a comment that John was in attendance that night, over in the 200 level on the first base line. The whole stadium rose for a standing ovation, and I felt it was so appropriate to cheer for this hero from the 90's. I was glad to be there and cheer for such a wonderful guy.
On New Years Eve my family went to Veterans Stadium to spell out Philadelphia 2000 in those green (or red) glow lamps. While we were milling around, waiting for it to start, we all got dressed in the blue plastic parkas they issued. I took my son to the men's room, but got called out immediatly by my wife, who happened to spot my favorite Philly, John Kruk, and our famous wild thing, Mitch Williams. We raced around the walkways of the stadium, and finally caught up with them as they walked on to the field. Both were very gracious, and allowed us to shoot pictures of them with our kids. It was a pleasure to meet one of my baseball heros.

Hey there phellow Kruk fan, I must say, honestly, I thought I was the only one that thought was hall of fame worthy... I'm a girl, and I got a lot of flack in high school for being sort of a tomboy, but Kruk was my inspiration, I wore his #29 on my jersey for all my varsity and summer league softball games, and even patterned my batting stance after him, and let me tell you, it works! I also have a Kruk baseball card collection that's up to 84 cards now, 4 rookie cards, and I have a buddy that's found me a minor league card. Yahoo! I was devastated when he retired, I think it was such a great loss to the game, and I can honestly say that the Phillies just aren't as much fun anymore to watch without their gypsies, tramps & thieves. I have a whole lot more to say about that, I will e-mail you again later with that, I have some good Kruk stories! Gotta say I gut laughed at his book too, especially the part where Larry Bowa bent over and spread his butt-cheeks and yelled at the entire Padres team. I was nearly in tears! :)

This page was last updated October 21, 2000. E-mail me with your contribution.